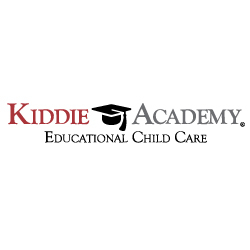 Daycare Teacher
Sorry, this job has expired.
Powell, OH
Vision Insurance, Dental Insurance, Paid vacation, Paid Tuition Reimbursement
Kiddie Academy has immediate openings for Daycare Teachers. You would be working with infant to school-age children.

Why work for us?
• Now offering a Signing Bonus of up to $1,000
• Two locations to choose from - Powell or Gahanna
• This is an excellent opportunity for experienced teachers or new teachers

• High school diploma required

• CDA or 2-4 years of experience is preferred
• Must meet state requirements for position.
• Must pass a medical exam/physical.
• Must have a clean background check.
• Must love working with children.
• Must have a caring and empathetic personality.
• All employees are to receive 15 hours of training annually per DCFS

• Maintain a clean and safe classroom environment with NAEYC guidelines.
• Maintain all required academy and classroom paperwork.
• Attend staff meetings, academy events, parent meetings, as requested.
• Counsel children when social, academic, or adjustment problems arise.
• Prepare, implement classroom lesson plans, programs, and schedules.
• Develop, plan, and prepare instructional aids / materials for classroom.
• Assist children with meal times and clean-up.
• Ensure classroom and outdoor equipment are in good working condition and are used and maintained properly.
• Physically arrange the classroom into well-defined interest areas.
• Direct activities, classroom functions, and other staff in the classroom.
• Keep parents informed and maintain developmental profiles on children.
• Schedule/conduct parent and teacher conferences throughout the year.
• Maintain family information board and other classroom bulletin boards.
• Ensure that classroom medication schedule is followed.
• Assist in the event regularly scheduled personnel are not available.
• Contribute to planning and implementing academy-wide events.
• Speak to prospective new families/potential new customers.
• Assist in evaluating personnel within the classroom.
• Help schedule field trips and speakers for monthly programs if requested.
• Contribute to classroom portion of monthly newsletter.

• Excellent communication skills
• Must be able to lift up to 40 pounds waist high throughout the workday.

• Multiple shifts available.

We are an Equal Opportunity Employer.
15747